Prestige and Classic car storage for the 21st Century. Universal Storage offers the very best in car storage for anything from a modern executive saloon to a historic classic racing car. We believe that the way to achieve the perfect storage environment in which to store any car begins with properly insulated and sealed buildings, whether or not heating is involved.

Add to this our immensely strong car security storage features and the very latest digital CCTV and intruder alarms and you have the very best place to store your classic or prestige car, be it a long term, short term or over any period of time.


While your car is with us, you can be sure that at the end of the storage period, your cherished, prestige or classic car will be released from storage in pristine condition. Universal Storage is ideally located, just 10 minutes north of M-59 in Shelby Township , Michigan.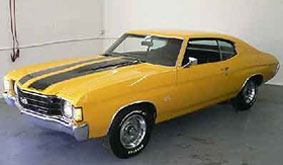 So if cars are your business or your passion, you can feel confident that by storing with Universal Storage you have made the best possible decision concerning their welfare. Make a Reservation Today.